Getting used to ordering online through our secure website.
Q: So where do I start? I've watched you on markets for years!
A: Your LIVE journey starts on our Facebook Page where our live auction streams to. If this already sounds technical don't panic! When we've started an auction, if you visit our page, you'll see our live video happening right at the top of our posts. Click play and that's all there is to it. Enjoy the show! If you're late to the party you can still watch the uploaded version (just don't expect to win any comment competitons), or you can even watch the video on this site on the home page.
Q: So I can watch you (looking good) but how do I buy these awesome deals?
A: Right here! You've done the hard part and made it through the billions of websites online to come to your new home for live meat sales. Simply visit our home page to start shopping. Our products are listed live as they are released as they sell out fast and have a limited time on them so don't delay when the boss says they're on! Simply click on a product to view the details then hit "add to cart" to add it to your order. When you're satisfied with your order click the cart icon in the top right, select your pickup location and date, then hit checkout. Once you've paid your order had been accepted and will be prepared fresh for your arrival at your chosen store and date. Easy right?!
Q: I'm an amazon pro, I don't need your help-...HELP I CAN'T CHECK OUT!!!
A: Looks like you've skipped a step. Don't worry, this one catches a lot of people out. We only offer collection at this current time and that means we need to know where you want to collect from. Our system won't let you proceed to checkout until you have selected a collection location and date. This is in the actual cart section itself. If you can't see it, SCROLL DOWN, you've probably filled your basket right to the top, good on you! The option will be available lower down. Ensure you've chosen a location, date and time and you will be allowed to proceed to payment. Demonstrated below.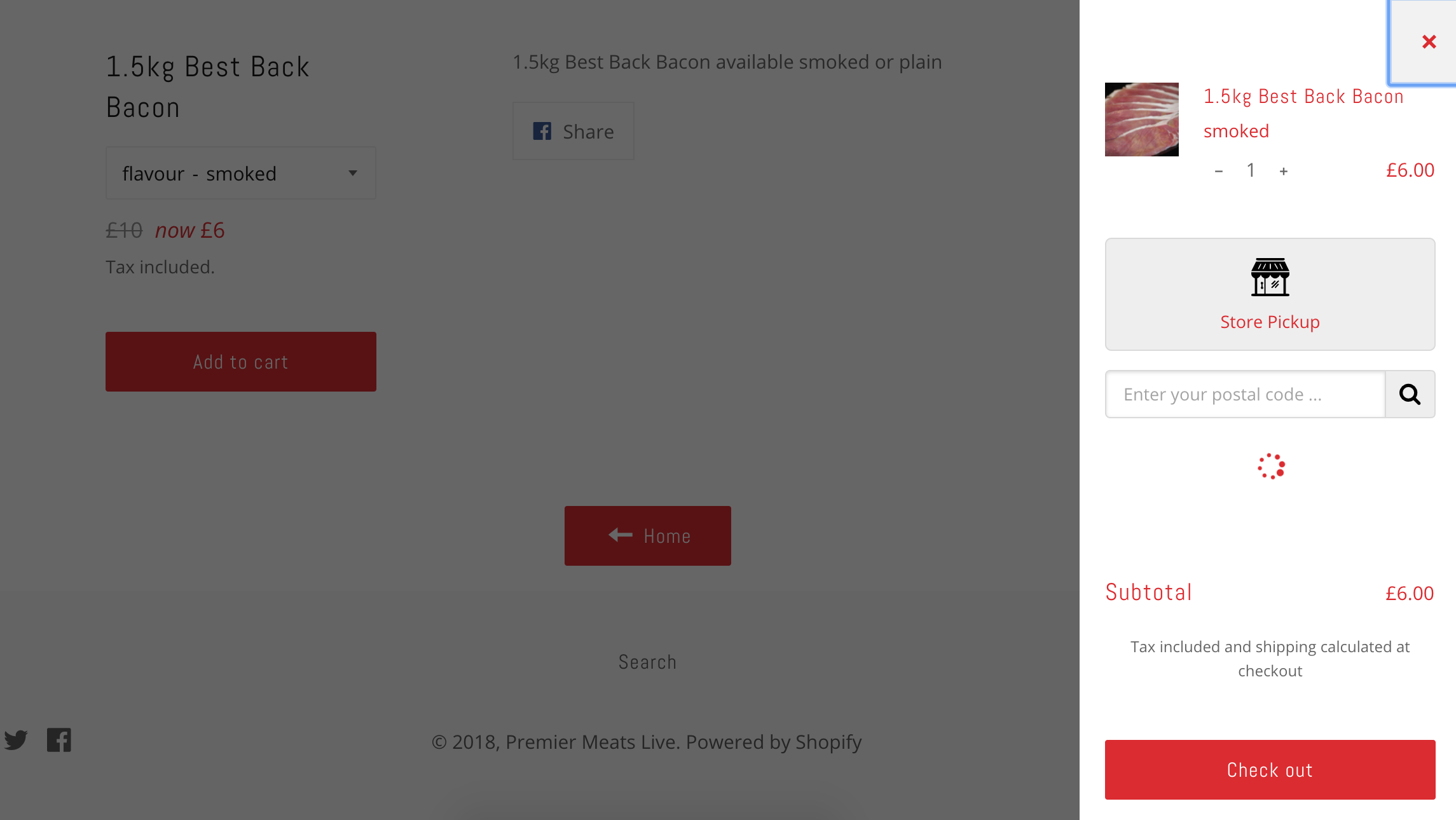 Q: There's no stores showing for me to collect, just like the image above!
A: Enter your postal code and our system will bring up the closest store for your collection or wait out the storm. The wheels of the internet have a maximum speed and I can't make them go faster, it's simply loading in all your options.
Q: The auction is selling things but they're not showing on my site.
A: Hit refresh on your browser until they start appearing. This is simply because the products are being added live so won't all be available at once.
Q: Hey I'm here right now and there's no meat on here, what gives?!
A: Then there's no auction currently running. We aren't like other stores who stock the same resold boring stock at regular prices, we're the deal makers and that means we launch our products when we have them. So yes, watch this space closely, because when its full, it won't be for long!